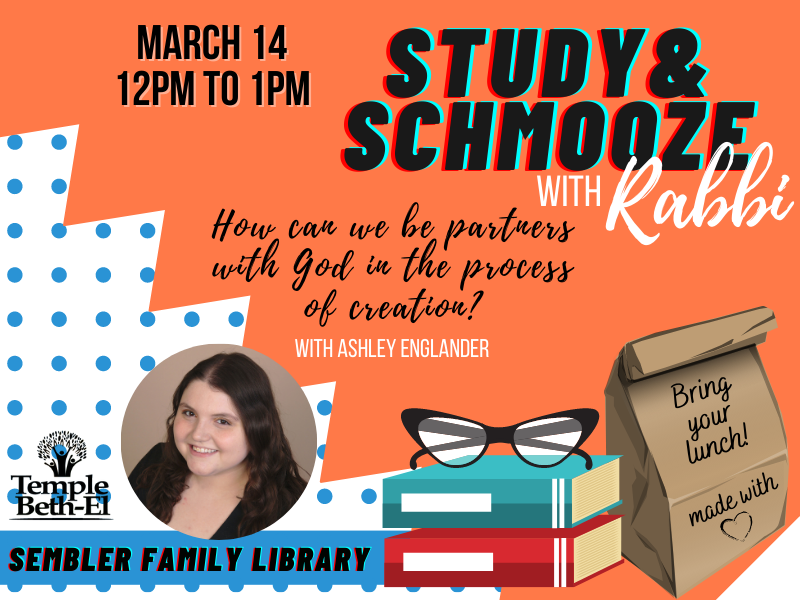 No registration necessary.
March's Topic: "How can we be partners with God in the process of creation?"
Ashley Englander is an incoming fifth year rabbinical student at HUC-JIR in Cincinnati. She is originally from the Tampa bay area in Florida, where she also received her B.A. in Religious Studies at the University of South Florida.