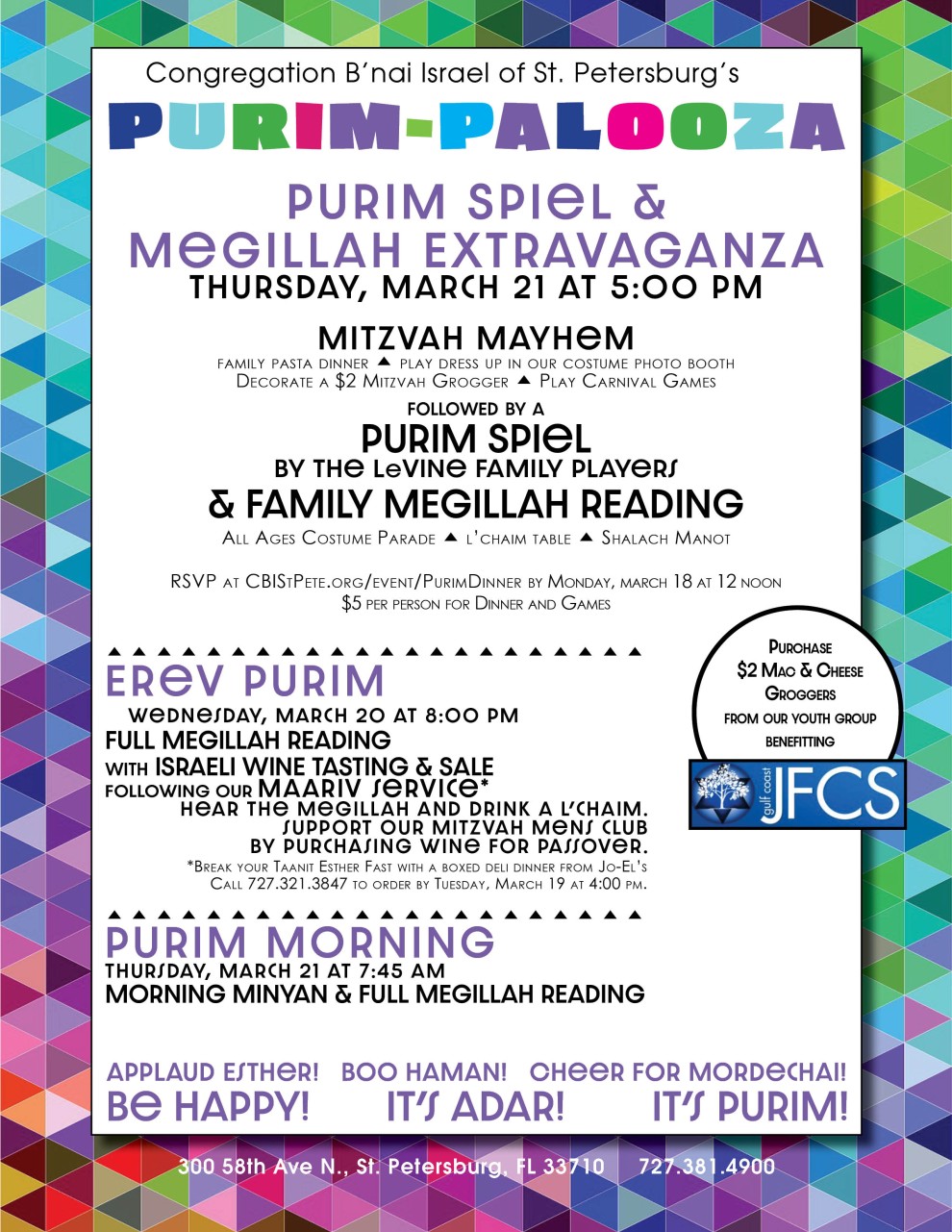 Erev Purim: Wednesday, march 20 at 8:00 pm

Full Megillah Reading with Israeli Wine Tasting & Sale
following our maariv service*
hear the megillah and drink a l'chaim.
Support our Mitzvah Mens Club by purchasing wine for passover.

*Break your Taanit Esther Fast with a boxed kosher deli dinner from Jo-El's
Call 727.321.3847 to order by Tuesday, March 19 at 4:00 pm.